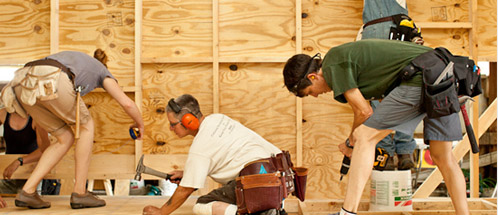 Repair and replacement of door and window handles and locks
Even after buying expensive door handles and locks, you need an expert to repair them. Our company offers a wide range of repair and replacement services for door and window handles and locks.
Repair and Installation of wooden doors, windows and cabinets
If you have decided to change the doors, windows, cabinets in order to give a new look to your home; you just contact Pride Contracting We will provide you outstanding Carpentry Services in a truly professional manner.
Wooden floor repair and installation
We offer durable wooden floor Repair and Installation Services in Dubai with 100% customer satisfaction. Our well-trained carpenters will give excellent finishing to your installation and assist you for ongoing maintenance.
Wooden partition
Wooden partition really adds to the beauty of your room. We provide excellent services for wooden partition to make your home more beautiful. We use aluminum or hardwood frames for installation and ply woods to cover partition.